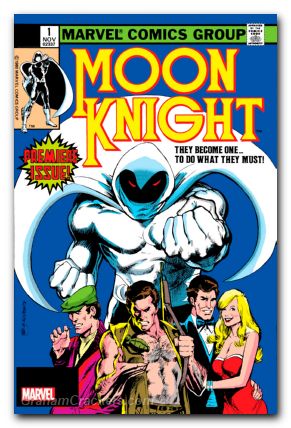 Moon Knight #1 Facsimile Edition
Links to previous weeks releases:
NEW 05/25/2022
NEW 05/18/2022
NEW 05/11/2022
NEW 05/04/2022
NEW APRIL 22
NEW MARCH 22
NEW FEBRUARY 22
NEW JANUARY 22
GRAHAM CRACKERS COMICS
Includes the majority of the new items for each and every week! Worried that the GCC location you shop at may run out? Feel free to call ahead and ask to have stuff put aside, or simply
Click on the BUTTON to get a printable version of our club sign-up sheet (for in store only)
Join our IN-STORE
Pull & Hold
COMIC CLUB
Subscription Service
& start saving money off your new comics IMMEDIATELY!
Ask at any of our stores for more information on how to join!

Don't forget we also have an ON-LINE club - information is available by clicking on Subscriptions on the left hand side!